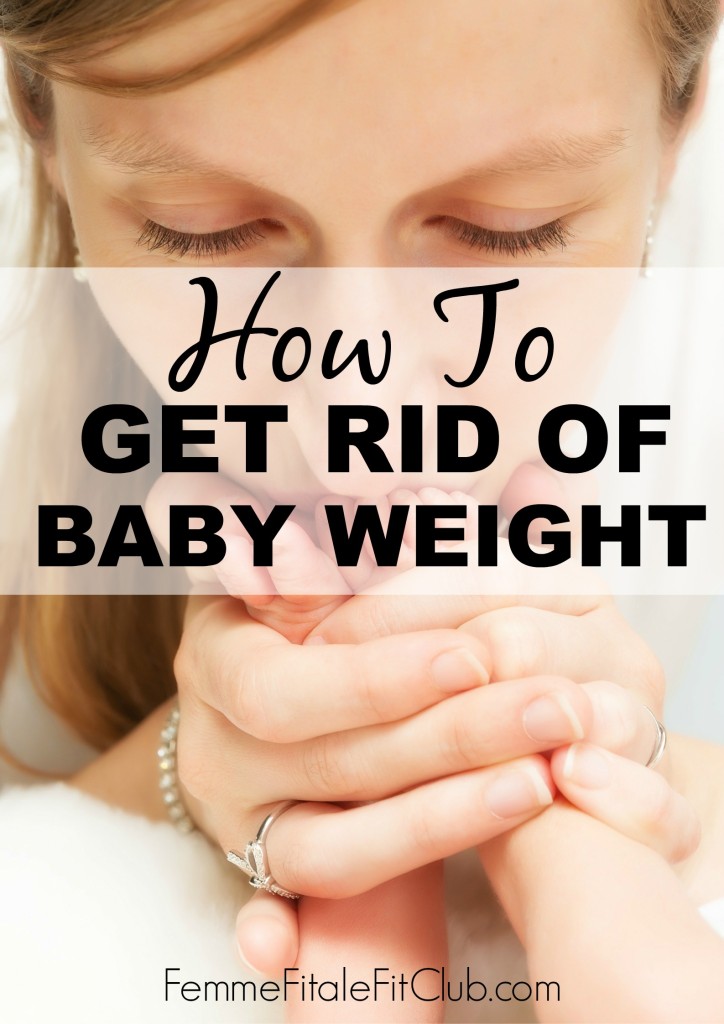 Before pregnancy everything seems pretty much under control, then you get pregnant and there starts your endless fretting. You are excited and tensed at the same time because while having your own child is the most beautiful feeling there are other things that you can't seem to forget about. Your biggest post-partum fear being sudden weight gain or your body getting out shape. These are real problems and it is rather impossible to not worry about them. Also, the kind of weight you gain during pregnancy may be different in every woman so you may not seem to understand how things would be from the experiences of others. So here is a quick guide to know what you should be actually be doing about your weight without putting yourself into waist trainers or some extreme workouts.
Understand your Baby Weight:
Your weight control equation was pretty much figured out but now as you're pregnant and things are different. After your baby is born you'll notice some weight loss and as compared to what you have now become used to seeing, this would look like you've turned into some Kardashian, even after child birth. Don't let this illusion trick you into believing that you have lost all of the pounds you gained during pregnancy. Because after that, you'll realize you haven't lost much weight and most of the excess ponds are still there. You still can work on your body till now.  However, most women confuse it to be baby weight even after the baby has grown into a toddler.
The weight you've gained cannot just vanish from a few quick fixes. The weight you have procured is not because of cheating on your diet plan, or just from a day's overeating—your whole lifestyle and body composition changed.
Don't be unrealistic:
You must keep in mind that your body would not miraculously get back into its previous form. Your unrealistic expectations from weight loss regime may make it harder for you to accept what the reality is. Make irrational goals after seeing celebrities and other people about your body is what most women do.  What you need is not a crazy diet or weight losing equipment but an understanding of your own body and lifestyle. Sometimes your goals may have been about losing great number of pounds after extensive diet but the new born, or your toddler child gets sick and you sticking to your extreme diet plan are also playing nurse 24/7. This is very unhealthy and may lead to various health problems. Set achievable and pragmatic goals according to your body and lifestyle type. More importantly, don't stop eating healthy and exercise even if you don't see things working.  You'll naturally lose around 10-25 pounds in your first few postpartum weeks. The weight you see after at least six weeks is most probably your body fat, which tends to increase naturally during pregnancy, due to various reasons. Hence, your body composition: the loss of muscle tone, stretching of pelvic and abdominal muscles, may not magically come back to its original shape after pregnancy. It may take months, and even a year or two for your muscles and skin regain their shape. Another major factor is genetics and a lot of women who have inherited weight gain might not lose as much as they plan.
Let's get to work:
Now that you have everything figured, let's get this working. A diet plan should never stop you from getting healthy nutrition but it will suggest you to maintain your calories. Along with all that, you should never give up on exercising, if you're looking forward to at least lose a pound or two in a week.
Some women tend to stick to their old diet, they were following during pregnancy. It's very important to evaluate your diet in terms of calorie count and nutritional intake. However, this does not mean you have to cut things short, post pregnancy because you'll need more energy with the baby and if you're breast feeding; at least take 2500 calories a day. If you're not breast feeding you can reduce this count to about 2000 calories a day. Eating lots of vegetables and whole grains can suffice for complex carbohydrates to keep you energetic and full for a long time. Including healthy fats and protein will be beneficial for your nutritional intake. Again, don't stop exercising and to keep yourself hydrated drink lots of water (at least 11 glasses every day).
Doing Aerobics or strength training after at least 6 postpartum weeks (as suggested by doctors) can really help you burn calories. Start off with mild physical activity like walking or jogging. Increase the intensity after that through swimming or going to a gym for treadmill. This progression should not immediately increase your mileage or your average time per every workout, a week. Don't go for aggressive workout during the initial 3 months. If you are eventually moving towards jumping or high-impact activities then prepare your pelvic muscles, first through kegel (relax and contract).
There's a lot that you see in magazines and on TV these days but don't be too hard on yourself, right after giving birth. The celebrities with their original figures and new born babies have a team of people and gazillion resources to get their shape back to normal, which you don't. So understand your body and work accordingly rather than buying every celebrity endorsed product.
//SHOP THIS POST//