Disclaimer:  I received a complimentary ChopBox for the purposes of this review.  As always, I'm going to keep it real and share only my honest opinion about the service.
Hey Femme Fitales!  I hope everyone's week is starting off on the right foot.  This week's Meal Mondays is an awesome feature of a new meal subscription delivery service called ChopBox.  As you  know I find these subscription services pretty awesome and convenient.  It's like meal planning and prep all in one and I must say ChopBox did not disappoint.
Here's How It Works
You sign up for either their one-time delivery plan (pay per plate) or weekly service
Select 2 or 3 of the menu items (they have either a 2 meal or 3 meal plan) by a deadline you want delivered (they even provide customized menus)
Wait for your box to arrive and enjoy the recipes once it does – if you reside in Chicago one of their drivers hands delivers your meal box
Right now their delivery service area includes:  IL, MI, WI, IA, AND IN
What's Inside a ChopBox
Fresh meat, pre-chopped product and spices measured for the meal
Recipe card with step-by-step cooking instructions
Reusable insulated bags and frozen packs to keep your food fresh until it arrives to your residence
I did select a single meal to try for the purposes of this review and it was the Parmesan Shrimp Risotto.  They have vegetarian options as well as you have an opportunity to customize meals too.
How Much Does It Cost?
Costs vary depending on the plan you choose (2 or 3 meals to feed 2 people or a family).
Pay Per Plate
$10/person/meal + delivery
Weekly Plan
2 meals for 2 – $39.99/week
3 meals for 2 – $59.99/week
2 meals for Family – $59.99/week
3 meals for Family – $89.99
My Review
I made the Parmesan Shrimp Risotto.  Everything arrived well packaged and it was delivered via Fedex.  I quickly opened the box and put my food in the refrigerator especially since I had seafood.  The shrimp arrived pre-cooked which I liked and the onions for the dish were pre-chopped.  I found THIS to be a HUGE time saver because many times the biggest time suck with these meal subscription services is the prep.
The cooking instructions were easy to follow and told me which utensils I will use to prepare the meal, estimated time it will take to prep and cook and how many people it would feed.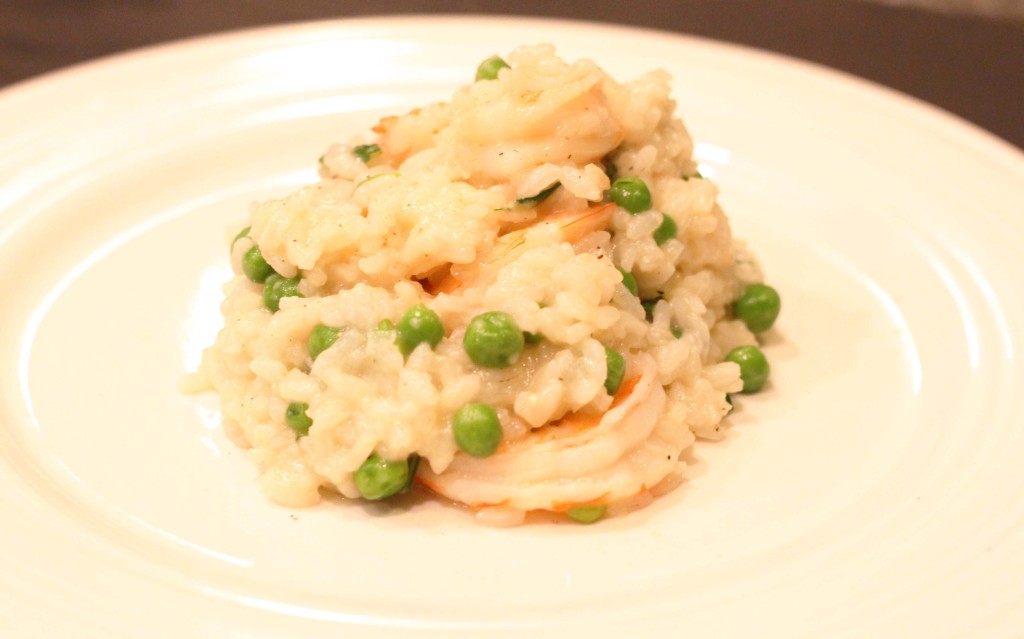 My dish turned out very delicious and filling.  I even had enough to share with my cousin who loves good food.  ChopBox is a winner in my book and if they delivered to my state I would definitely order from them.
Get The Full Recipe
Want to make this dish yourself?  Then get the full recipe HERE.
Rating
I give this service 9 out of 10 stars.  The food was delicious, easy to prepare, did not take a lot of time, and I loved the fact they had pre-chopped produce.  I only gave it 9 stars because they do not deliver nationwide like some other meal subscription services.