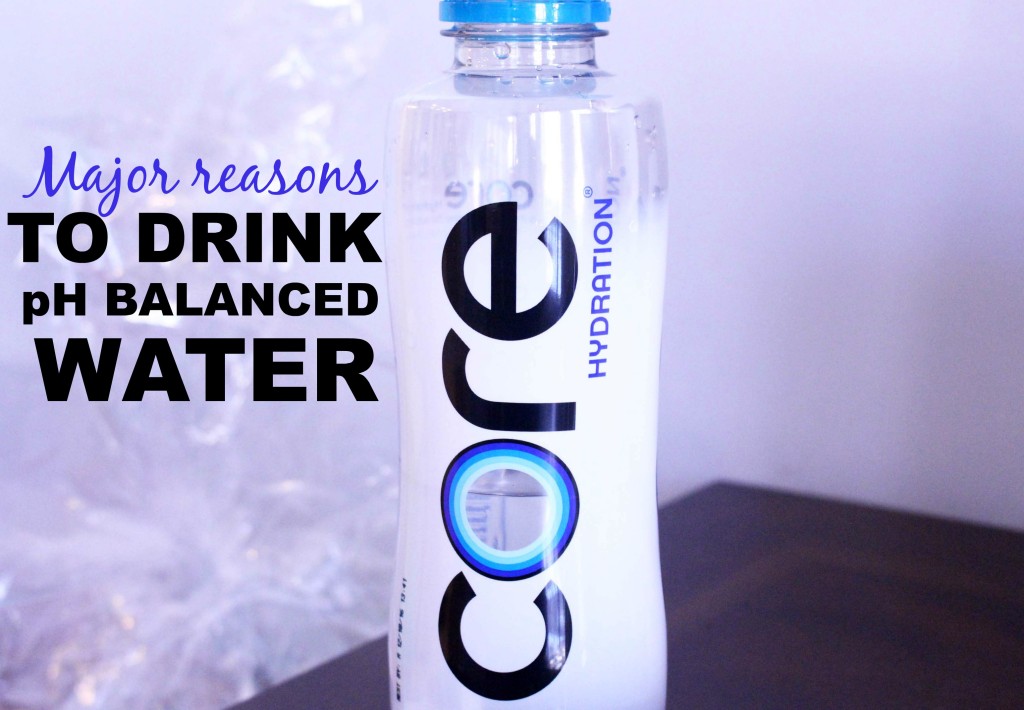 Hey Femme Fitales!  I am back with one of my favorite subjects, WATER.  A few months ago I shared the major reasons why you want to drink more water and now I want to share why you want to drink pH-balanced water.  We all have heard of why we should drink water such as it helps with waste elimination, our bodies are mostly water, it help get rid of brain fog, manages our appetite, keeps us hydrated and is refreshing.
What you don't hear much about is that all water is NOT the same.  Of course we wouldn't drink salty ocean water because that does harm but even water out of your tap vs. bottled water is not the same.
I have always touted the benefits of pH-balanced water and here are my main reasons why.
Improved energy due to enhanced oxygen in the blood stream – for those who are active this is exactly what is needed to support all of our fitness activity. I drink pH balanced water during a midday slump and am immediately perked up
Improved metabolism due to enhanced oxygen in the blood stream – who doesn't want improved metabolism? Come to find out you don't need to down a bunch of fat burners, pH balanced water works with the body to help increase your metabolism so you burn more calories during your daily activity.
Anti-aging due to antioxidants and minerals – I don't know about you but who doesn't want to look young as they get older? Water naturally helps with that and pH balanced water is perfect for it.
Anti-disease due to being chock full of antioxidants – pH balanced water helps keep the body in a good balanced state which reduces inflammation and cause for disease.
Reduction of fat and fatigue due to body alkalinity – with pH balanced water it balances the body's alkalinity so it isn't too acidic which promotes fatigue and obesity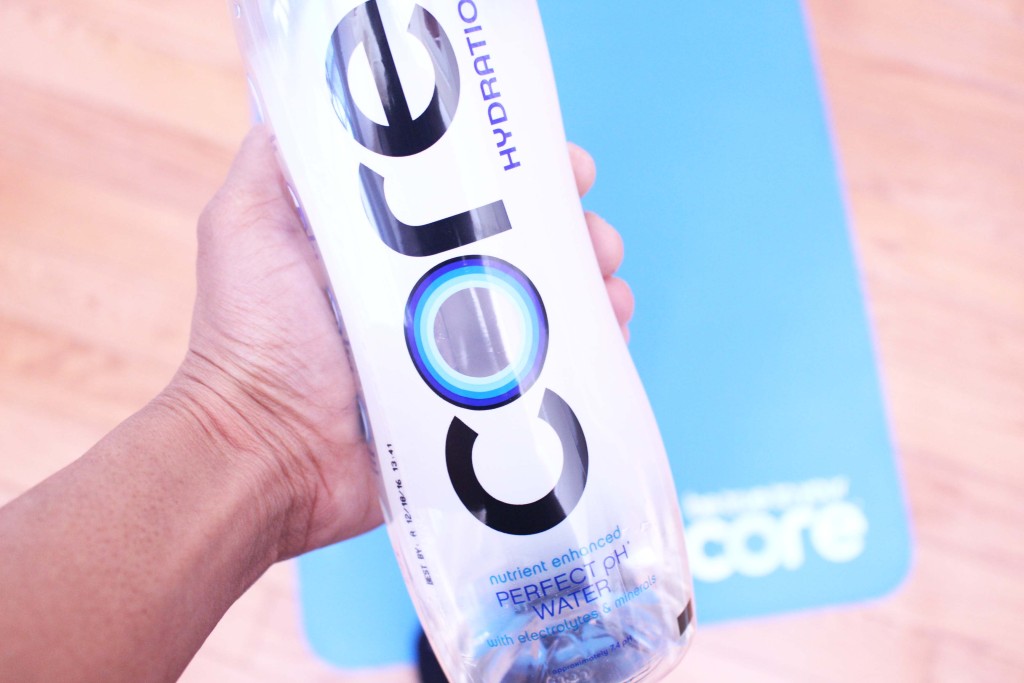 I was fortunate enough to try a delicious new brand of ph balanced water called Core Hydration.  It's a nutrient enhanced water with electrolytes and minerals and is ultra purified with a reverse osmosis process.  It's chlorine and arsenic free and the taste is out of this world.
I drank it casually and to replenish my fluids during my workouts and my body loved it.  I will say it also helped with elimination which is a plus.  I love this water and now have a new product in my nutrition arsenal and highly recommend it.  #CoreHydrationNation!
My friends at Core Water are so cool, they are offering a Core yoga mat to one of my lucky readers.  I have the mat and let me tell you it is soft, cushiony and extra long so you can practice yoga, use it for your gym or boot camp workouts and have plenty of room.
Who's ready for the giveaway?  All you have to do is complete the form below and you are in!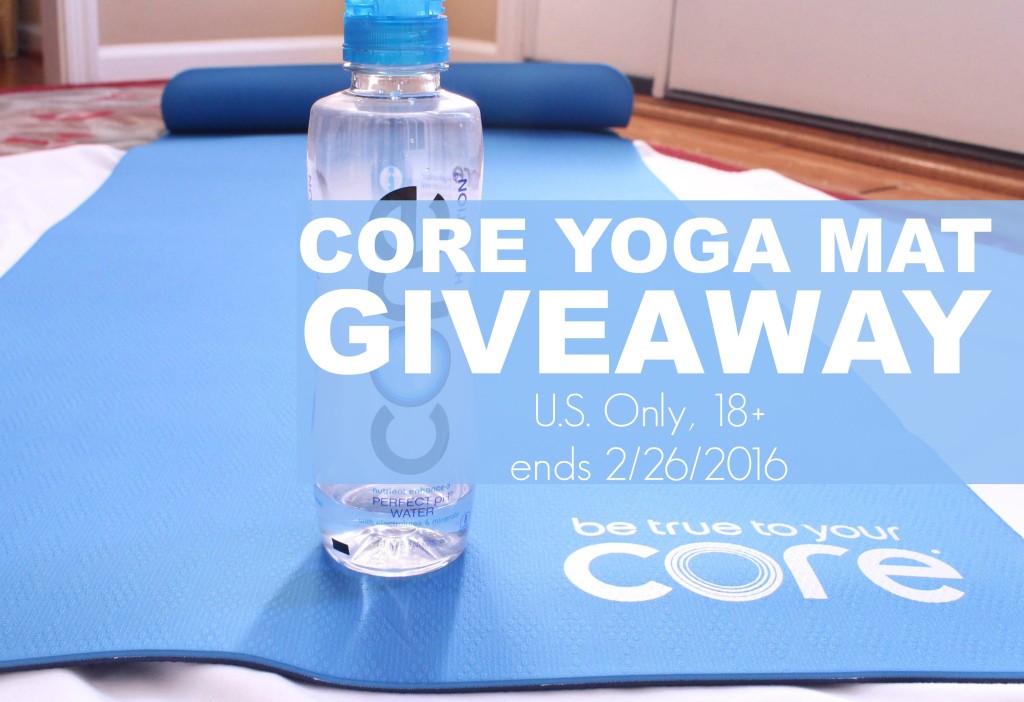 This giveaway is good for U.S. residents only, 18+ and ends Friday, 2/26/2016.
Disclaimer:  I was provided a complimentary 9-pack of Core Water and a yoga mat for the purposes of this review.  As always all opinions are honest and my very own.  Femme Fitale Fit Club is not responsible for prize fulfillment.  Core Water will fulfill prize.  Giveaway void where prohibited.  Facebook, Twitter, Instagram and other social media sites are not affiliated with this giveaway in any way.  A winner will be randomly selected and contacted via email.  The winner will have 48 hours to respond to the email to claim the prize otherwise a new winner will be selected.