Hey Femme Fitale Fitale!  I hope everyone's week is going great.  Now that it is officially HUMP DAY it's time to get off your rump and bust out this workout.  This workout is all about the rows in various positions vs. just standing straight up or being seated.  Make sure you are wearing comfortable clothes and cross-trainer shoes.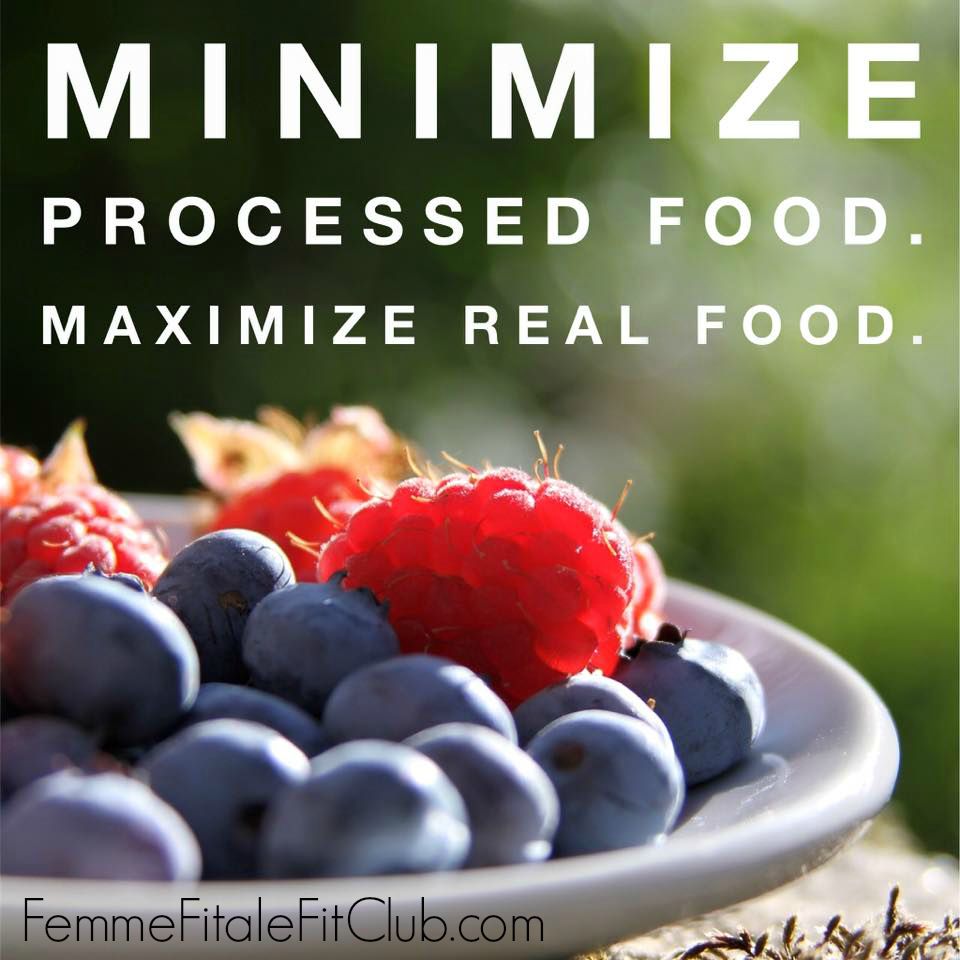 First and foremost, don't compromise your exercise gains with a poor diet so make sure you are maximizing real food and minimizing processed food.
Also, make sure you have a towel and plenty of water for this workout, this is going to be killer.  If you are a beginner, repeat the workout 1 time.  Intermediate repeat 2 times.  Advanced, complete 3 full sets of this workout.  Always make sure you warm up, stretch and cool down properly.
Now go at this workout and show me what you got!  Also, post photos of you before, during or after this workout using hashtag #FemmeFitaleFitClub so I can find you.  Let's GO!
Equipment needed:
Barbell
Hand weights
Towel
Water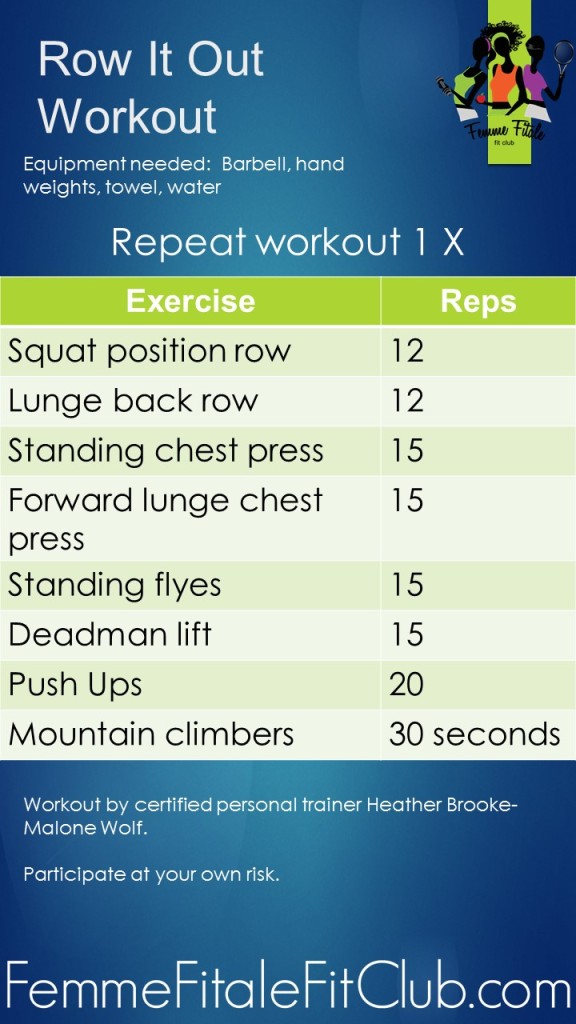 Print Here —>Row It Out Workout
Disclaimer:  This workout was created for me and my fitness level by my certified personal trainer.  Participate at your own risk and Femme Fitale Fit Club is not responsible for injury, loss of limb or life due to your participation.
//SHOP THIS POST//
Additional disclaimer:  This post contains affiliate links.