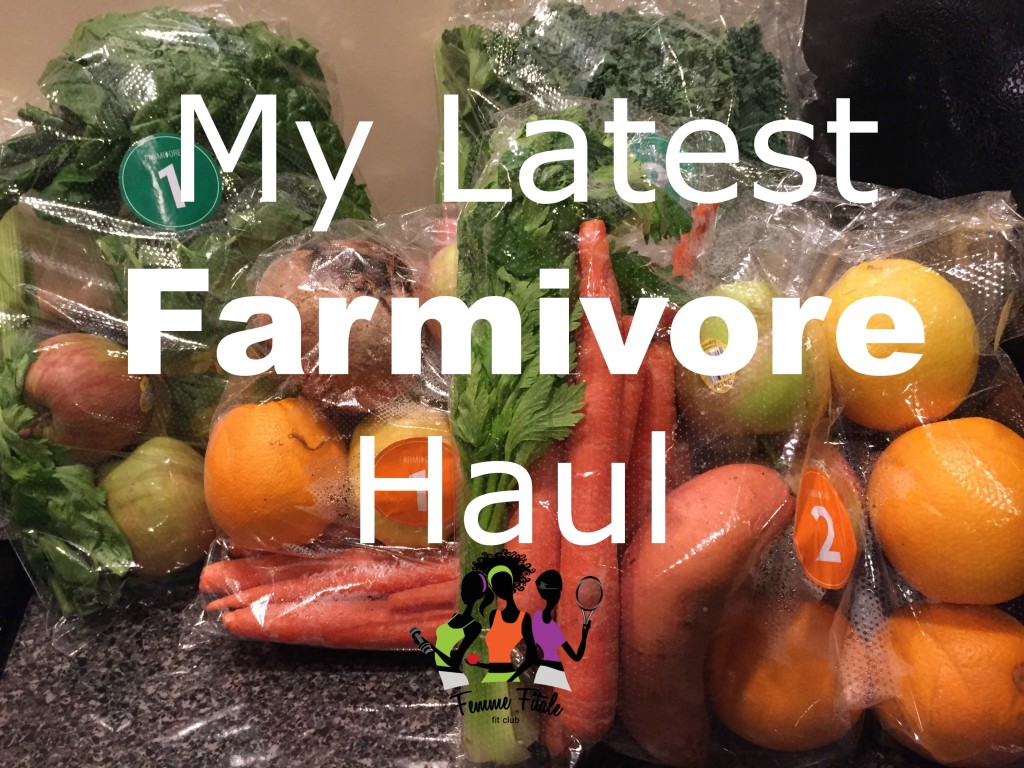 Farmivore sent a box chock full of some delicious and fresh looking organic produce.  You know me, I am going to have a ball juicing up these delicious recipes this weekend.
If you are interested in trying a Farmivore Juice Subscription Box for yourself order a GREEN or MIXED box at http://farmivore.com and use promo code FEMFREE for a FREE first box.  All you pay is $9.95 for S&H.  I am certain you won't regret it.  They currently deliver in the following areas:  Northeast, including NY, NJ, PA, CT, RI, MA, MD, DE and District of Columbia.   Their CEO assured me they are working to expand their delivery territory in the coming year.
Check out this week's delicious menu direct from Farmivore (they send this email weekly before each box arrives).  This also doubles as the actual recipe – TOO EASY!!!
Here's a quick clip of this week's unboxing.
Follow my friends at Farmivore on TWITTER and FACEBOOK.
The Iron Giant
baby spinach – swiss chard – lemon – celery – apple
Super Kale
kale – celery – carrot – apple – ginger – lime
24K(arrot) Gold
apple – golden beet – carrot – grapefruit – lime – orange
Winter Sunshine
celery – carrot – lemon – orange – apple – sweet potato
100% ORGANIC PRODUCE FOR 100% ORGANIC JUICE
Servings range from 12-18 ounces depending on the flavor and your equipment. All produce packs comes with prep tips and nutrition info.
What do you enjoy most about juicing?  
If you don't already, do you plan to start?
//SHOP THIS POST//
I have also been getting asked about the equipment I use while juicing.  Below are the supplies I highly recommend for juicing (affiliate links).