Oh yeah!  The first time was so nice we decided to do it TWICE!  This month is March Madness Challenge Part DEUX (TWO for you English speaking folks).  We came up with some doozies and think everyone will be able to find at least ONE challenge they can jump into.
Challenge #1:  MOVE Challenge:  Basically walk, wog, jog or run as far as you can this month.  The person with the most miles at the end of the month will win a prize sponsored by your very own Femme Fitale Fit Club. 
The rules are simple: 
log your miles,
post them using hashtag #marchrun,
Tag us @Femmefitalefitclub so we can see your update,
post to Twitter, Instagram or FB at http://facebook.com/femmefitalefitness and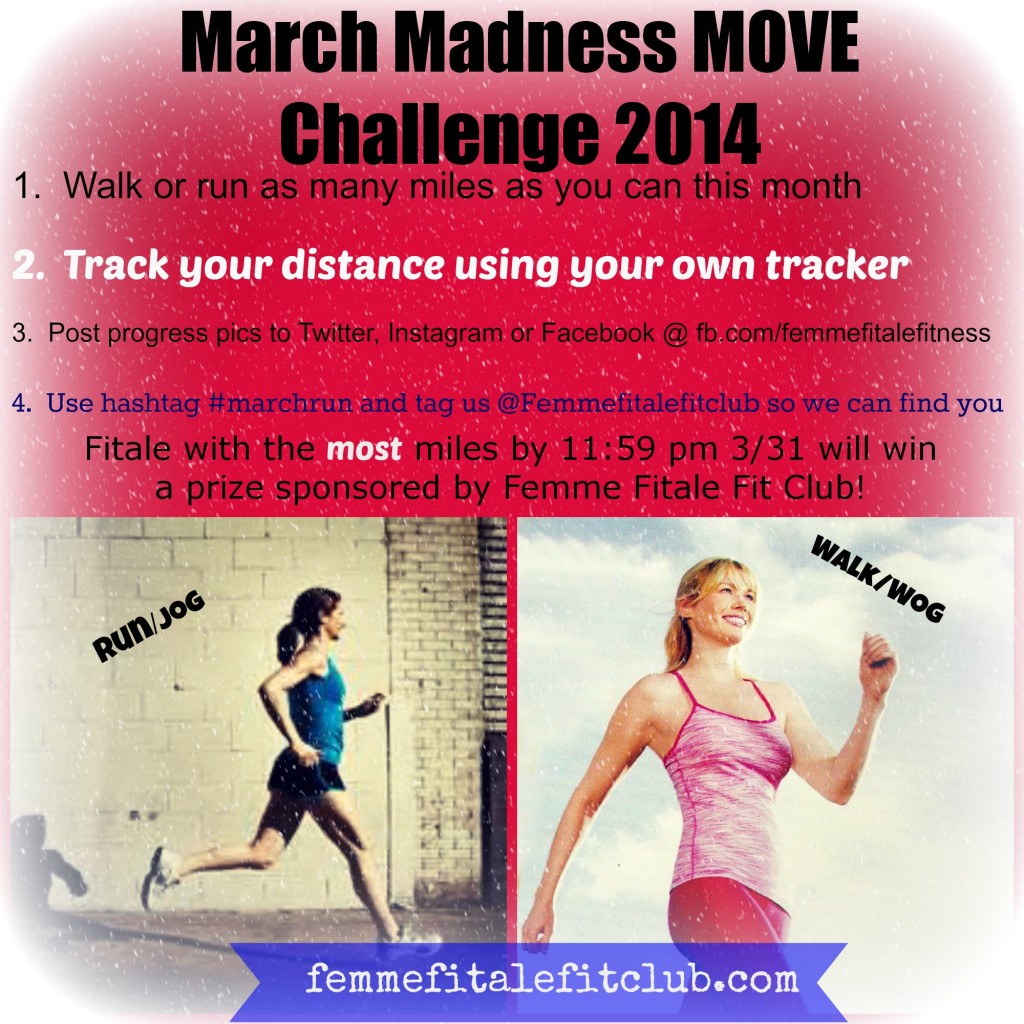 Challenge #2:  Challenge Your Diet by Changing It – We are turning it up and every day there will be a challenge to help you improve your diet since it IS 80% of our fitness.  🙂  Go to our fan page to retrieve and download your very own calendar at http://facebook.com/femmefitalefitness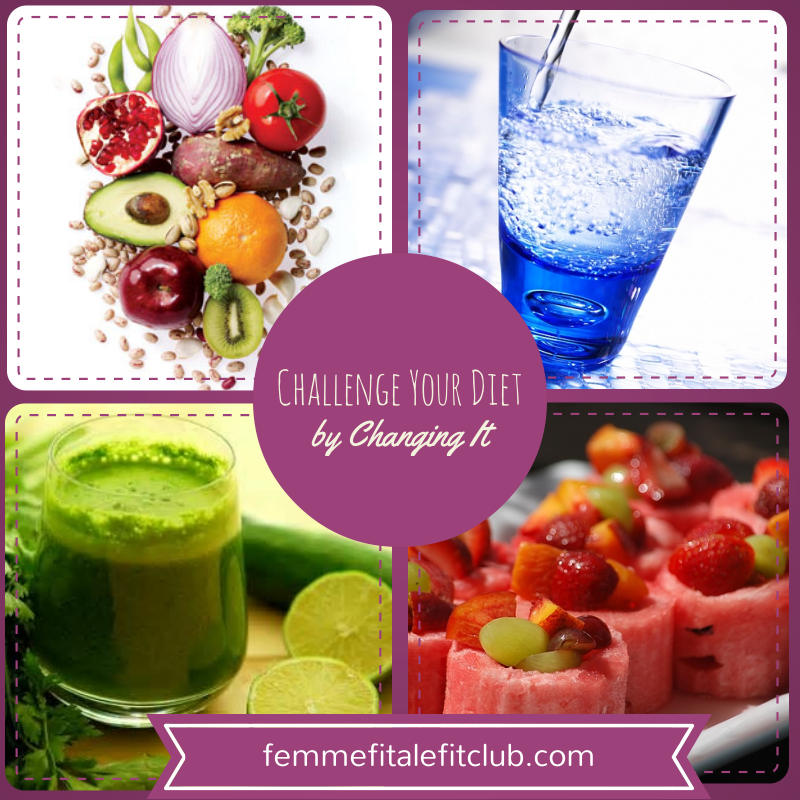 Challenge #3:  1,000 Push Ups Challenge!!  Wooo hoooooo get your push ups in this month.  There are no hard fast rules other than do 1,000 push ups this month.  There are many variations and they all count so you work the various  muscles in your chest, shoulders, and arms.  A few push up variations to note are:
Standard push up
Modified push up on knees
Wide arm push ups
Tricep push ups
Diamond push ups
Dynamic push ups
Push up jacks
Staggered arm push ups
This is an aggressive challenge but you know what I always say – if it doesn't challenge you it doesn't CHANGE you.  Let's GO.
Check in with us daily either here, on our public Facebook page which stays on and POPPIN!